Medical Delegations to Promote Women's Health, India, November 2021
In November 2021, Dr. Ronit Almog, a gynecologist and leader of the "Bringing Life to the World" organization, led a delegation of four Israeli doctors from the Ichilov Medical Center who traveled to India with the goal of raising awareness regarding women's health and early cancer detection in women, most of whom do not have access to modern medicine. Over the weeklong tour, the delegation examined hundreds of women to detect breast cancer, cervical cancer, and more. We are grateful for the opportunity we were given to donate the Philips Lumify device, a portable ultrasound device that allows for accurate clinical diagnosis for patients.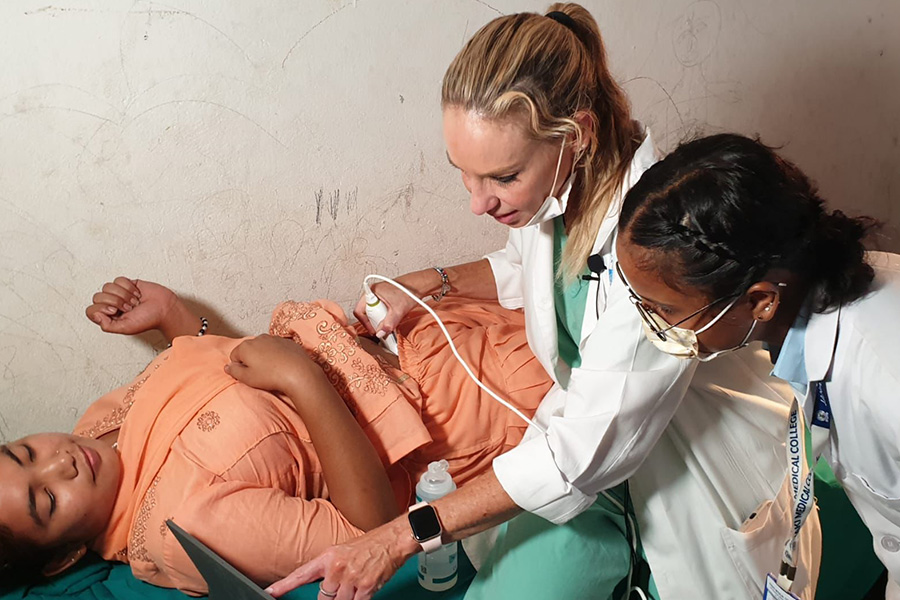 This is how Dr. Ronit Almog described the journey in India:
"How can you sum up such a crazy experience in a few words?
A week of intensive work in the camps, testing around 1,000 women (!!!) to detect breast cancer, cervical cancer and to achieve an important goal – raising awareness regarding women's health!
We met amazing women living in insane poverty, but with what they have, smiling and grateful.
We were so excited when we were asked to dance with them at the end of the project and when we received a sari from one of the leading women in Delhi as a token of appreciation.
Most importantly – we received infinite happiness from the ability to give to others and do something vital and good for women's health.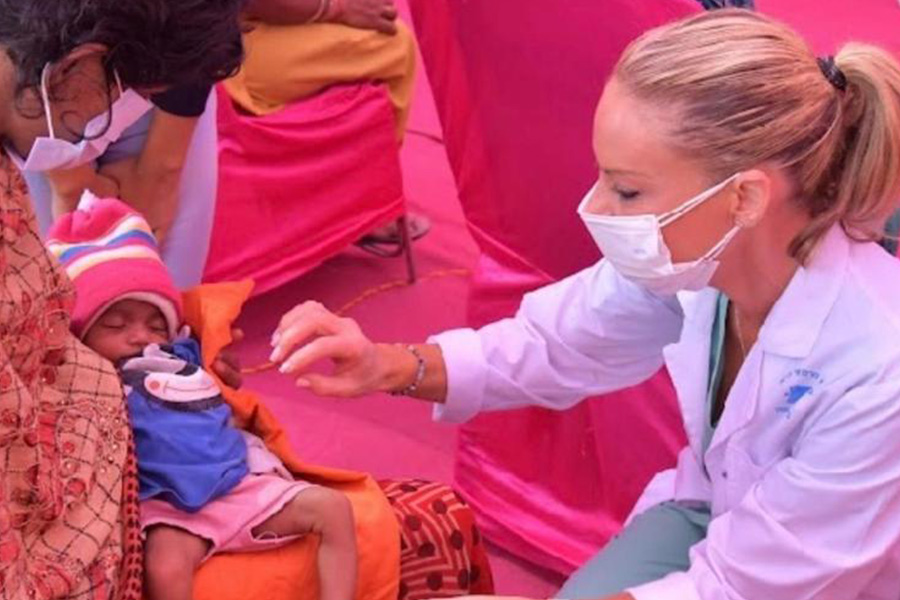 True happiness.
As our main goal was raising awareness of women's health, our delegation and activities were documented on TV and press organizations throughout India. It may be just one drop in the ocean, but when all drops are collected together – it really adds up!
Thank you to the Ministry of Foreign Affairs for inviting me to head this delegation, to the Israeli Embassy in India for planning everything down to the smallest detail, and thanks to my wonderful friends in the delegation!
And thanks to Prof. Tamar Safra, Dr. Michal Dishi, Dr. Ada Magen, and the management of Ichilov Hospital, the hospital's Oncology Institute, and Medtechnica for allowing me to take an ultrasound device with me that helped us so much."